MDT962B-4A compatible LCD display 9 inch for E64 M64 M300 CNC system CRT monitor
Model:

MDT962B-4A

Shipping Weight:

4Kg

In Stock:

30





0 reviews
MDT962B-4A compatible LCD display 9 inch for E64 M64 M300 CNC system CRT monitor
MDT962B-4A CRT monitors, for 9-inch single amber CRT monitors, Mitsubishi CNC system commonly used in the M3 M310 E60 M64 M64S C64 used in the system.
Mitsubishi MDT962B-4A, Mitsubishi M64 E60 CNC machine tools display system parameters:
1, CRT (cathode ray tube) size 9-inch, 90-degree view angle, Neck Diameter 20mm, color: amber-proof standard: T-Band Standard
2, the signal input: analog video signal (n) 0 - 2.3V, the horizontal line step waysync, TTL digital signal (positive polarity), field-step approach vertical sync, TTL digital signal (positive polarity)
3, scanning frequency: Line Frequency H = 24Khz, field frequency V == 50.5Hz
4, the video display size: horizontal 160mm +/- 3mm, vertical 110mm +/- 3mm
Power: AC100-230V (50 / 60Hz)
6, the signal input: VIA Standard 10 PIN EDGE connector
Original MDT962B-4A CRT monitors as follows:
The TOTOKU MDT962B-4A 9 inch amber CRT is used in the MITSUBISHI E60 M64 M64S C64 system. The signal interface is a 10 pin printed board type signal connector. The power line is 4 lines and AC100V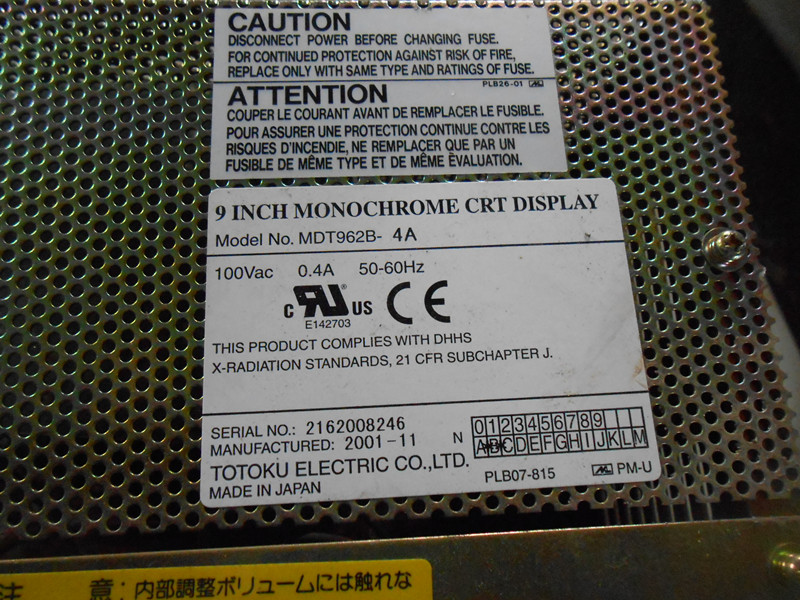 The replacement LCD display as follows: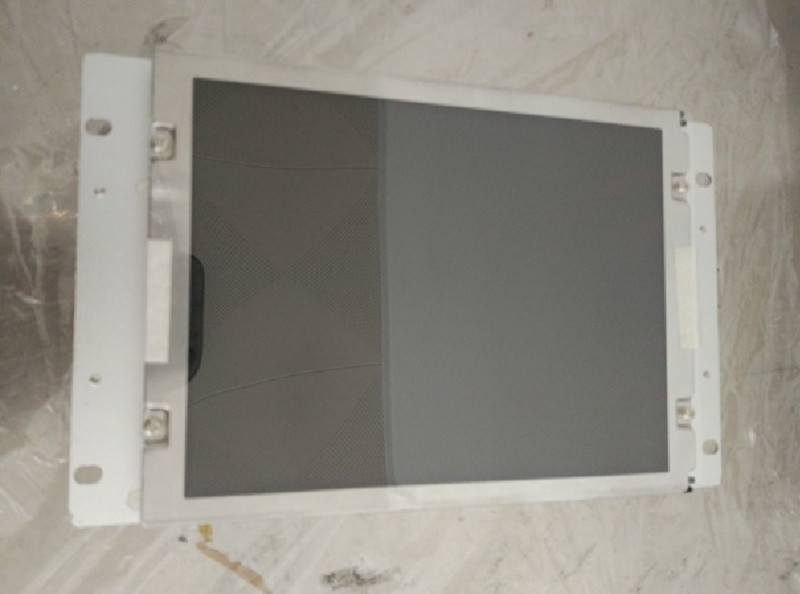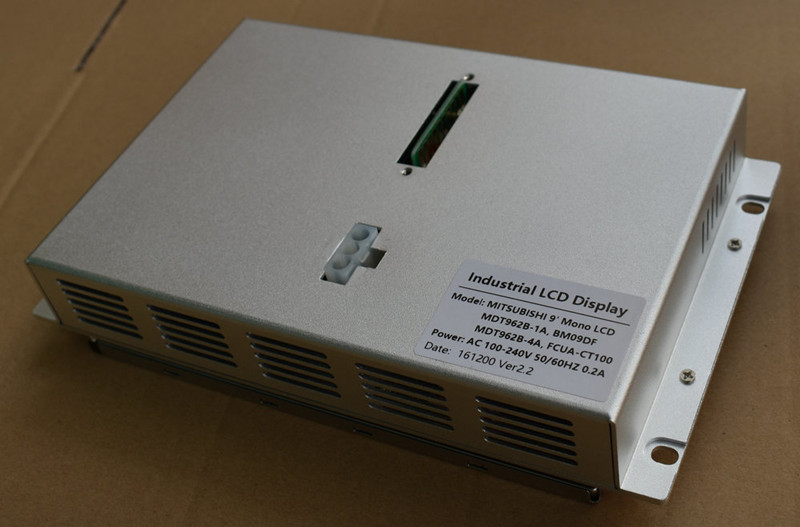 How to install it: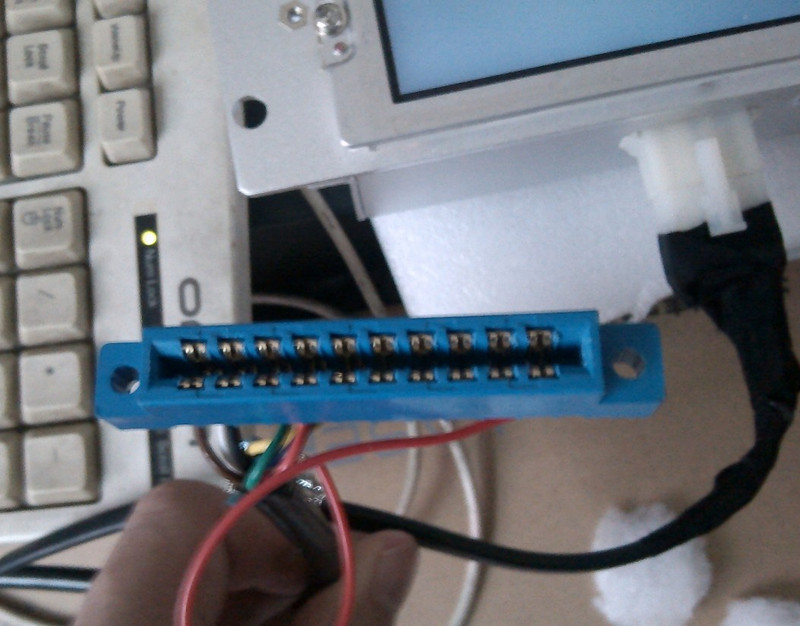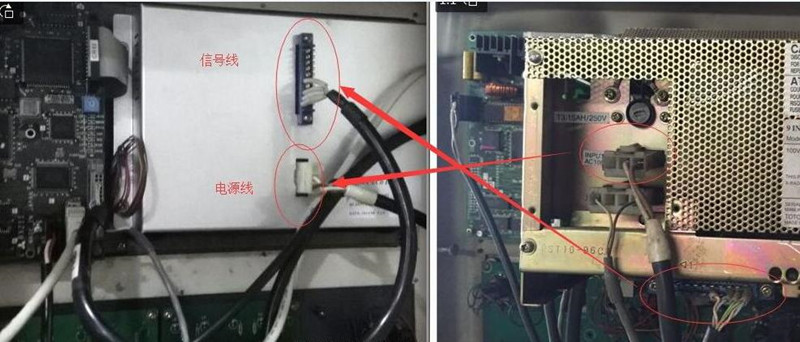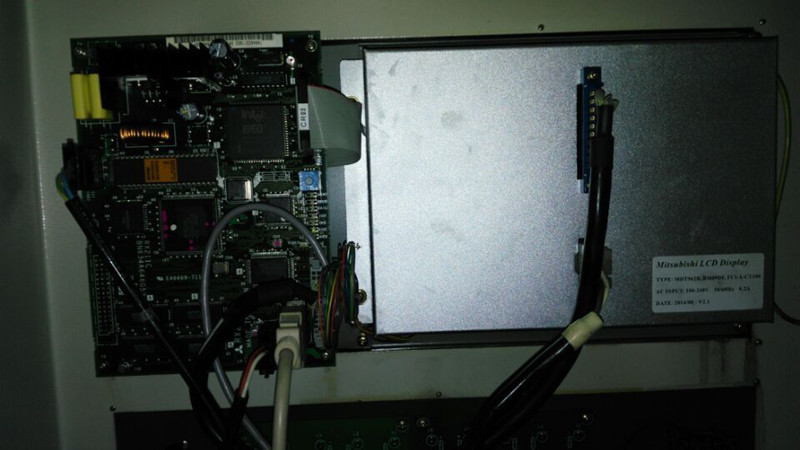 After installing: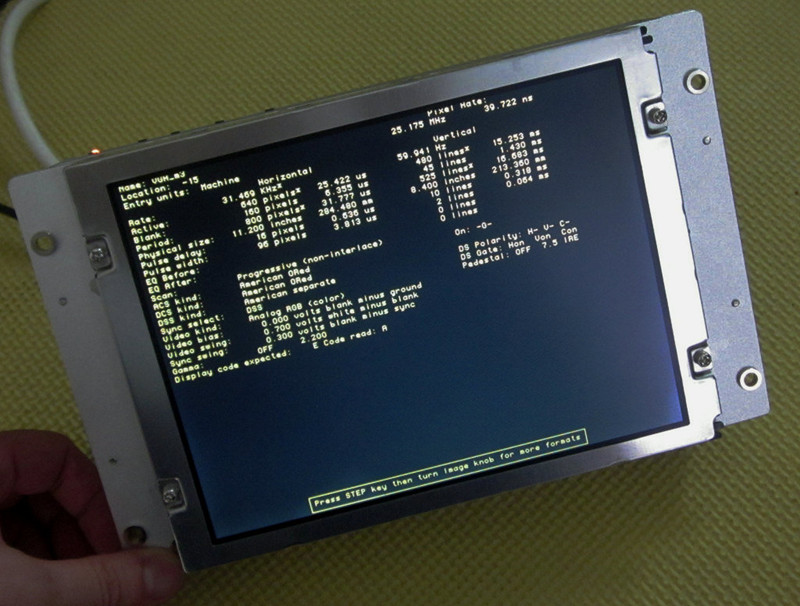 There are currently no product reviews.