ECMA-C30804R7+ASD-A0421-AB 220V 400W 1.27NM 3000RPM 80mm Delta AC Servo Motor Drive kits 2500ppr with 3M cable
Model:

ECMA-C30804R7+ASD-A0421-AB

Shipping Weight:

5Kg

In Stock:

10

Manufactured by:

Delta





0 reviews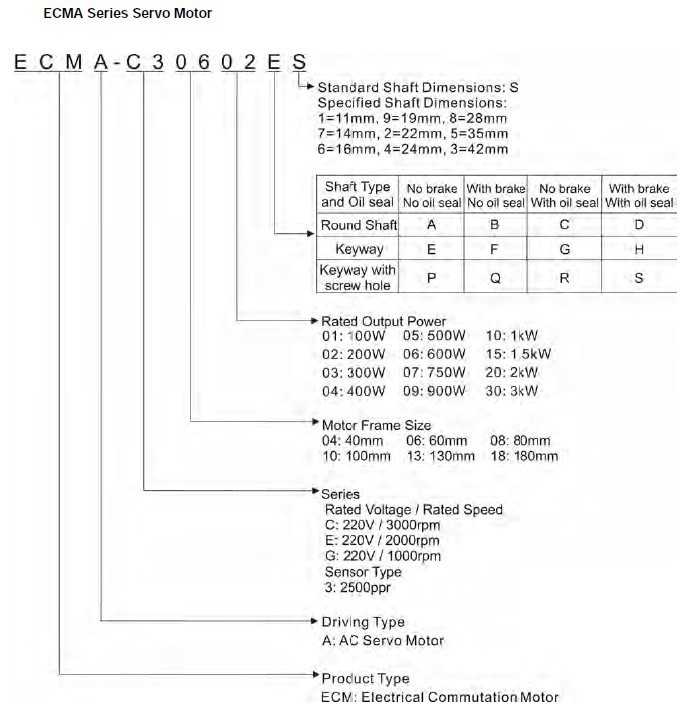 Features
Major applications include a vast range of machine tools and processing machines for various industries.
Specifications
*Input power supply: from 100W to 400W, AC 100V ~ 115V; from 100W to 3kW, AC 200V ~ 230V
*Frequency characteristics (Responsiveness): 450Hz
*Incremental 2500ppr optical encoder
*Built-in Position / Speed / Torque control modes
*8 internal programmable registers (point-to-point position control)
*Various internal control functions for a vast range of applications (as A series)
*Different inertia motors, from 1000 r/min to 3000 r/min are connectable.
*Brake, oil seal, etc. motor options are available for different kinds of application fileds.
*Modbus communication protocol is supported as standard. Communication Interface: RS-232 / RS-485 / RS-422
Servo Drive and Servo Motor Combinations
Servo Drive and Servo Motor Combinations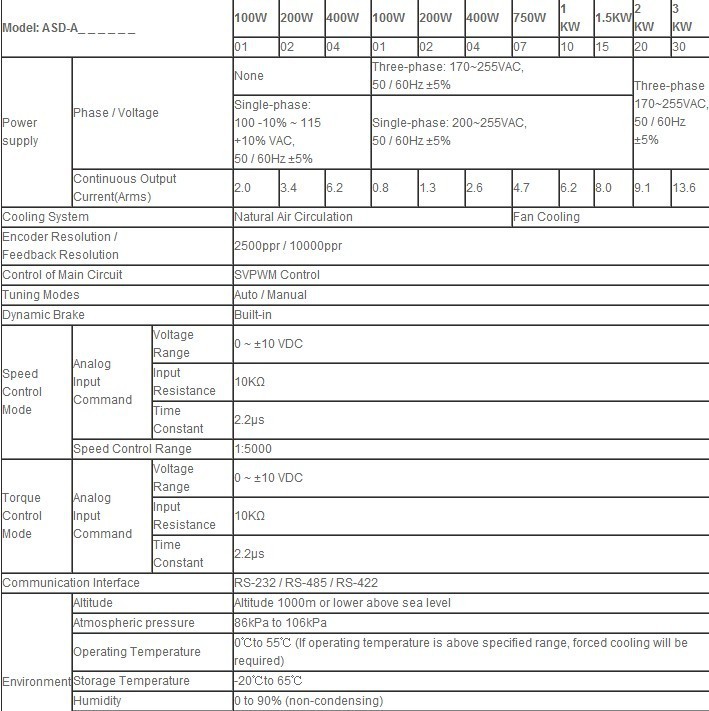 There are currently no product reviews.