CJ1W-IC101 I/O control unit new in box
Model:

CJ1W-IC101

Shipping Weight:

0.7Kg

In Stock:

20

Manufactured by:

Omron





0 reviews
CJ1W-IC101 I/O control unit new in box
Features
Rack-mountable Units enable expanding Controller capacity even when space is limited.
Easy-to-use connectors enable quick expansion without any settings.
Specification
Product
name

Specifications

Current
consumption (A)

Model

Stand-
ards

5 V

24 V

CJ-series I/O
Control Unit

Mount one I/O Control Unit on the CPU Rack when
connecting one or more Expansion Racks.
Connecting Cable: CS1W-CN[][]3 Expansion
Connecting Cable
Connected Unit: CJ1W-II101 I/O Interface Unit
Mount to the right of the CPU Unit.

0.02

---

CJ1W-IC101

UC1, N,
L, CE
Dimension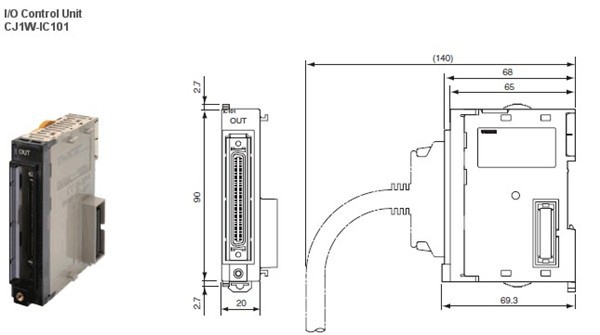 There are currently no product reviews.