AFPX0L40R-F FP-X0 L40R PLC Expansion unit 24 VDC DI 24 Transistor DO 4 Relay DO 12 new
Model:

AFPX0L40R-F

Shipping Weight:

1.5Kg

In Stock:

20

Manufactured by:

Panasonic





0 reviews
AFPX0L40R-F FP-X0 L40R PLC Expansion unit 24 VDC DI 24 Transistor DO 4 Relay DO 12 new
High speed : 3000 steps to the following basic instruction0.08 U S / step,3001
step above the basic instruction0.58 U S / step function: relay + transistor hybrid output, may correspond to a variety of demand. Pulse output maximum 50KHz x 2CH,
maximum 50KHz x 4CH high speed counter. Built-in 2CH analog input ( voltage, potentiometers, thermistor input selectable ). ( the built-in calendar clock (2) equipped with a programming port (RS232C ), COM ( RS485).
(3) the program capacity: L14R / L30R2.5K; L40R / L60R / L40MR / L60MR8K I / O
points of maximum216 points a control unit can be continuously extended up to3 FPX
expansion unit, if you want to further expand the words, can also use FP0expansion unit
expansion. ,.v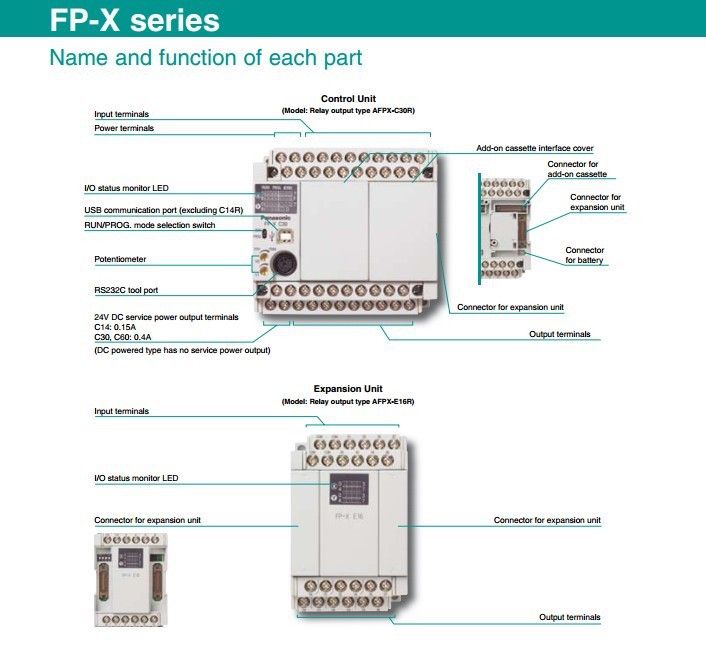 There are currently no product reviews.